Finding Status & Progress Report Gadget
The app adds a dashboard gadget that becomes available to be added to Jira dashboards. Access dashboards from Jira's main menu. The picture below refers to the Jira Cloud instance, but the steps are the same for Jira Server/Data Center.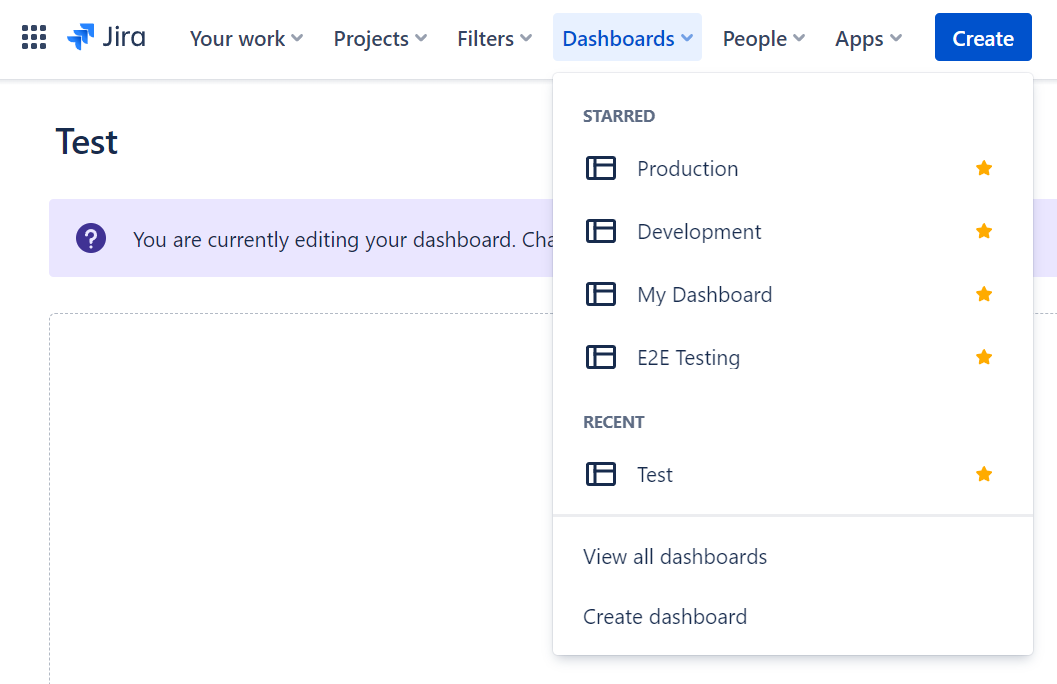 The gadget then can be added to an existing dashboard or a new one. Click the "Create dashboard" menu item from the menu above to create a new dashboard.
As an administrator, you can also add dashboard items to a system dashboard for your users.
Once on a dashboard click the "Add gadget" button and locate the gadget.