The gadget displays a clear visualization and overview of how the project, epic, sprint, or other work is progressing.
2 main types of gadgets are available: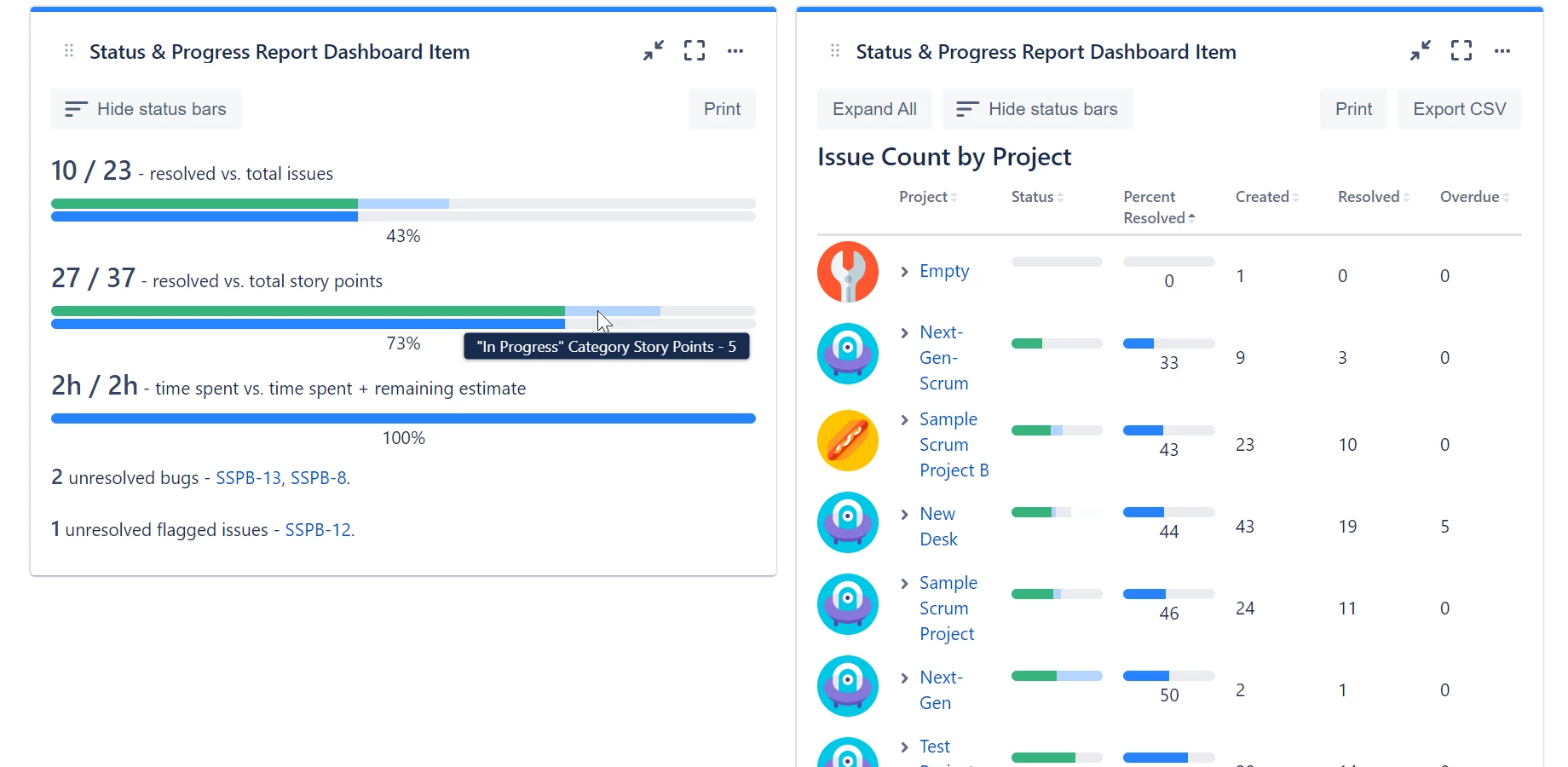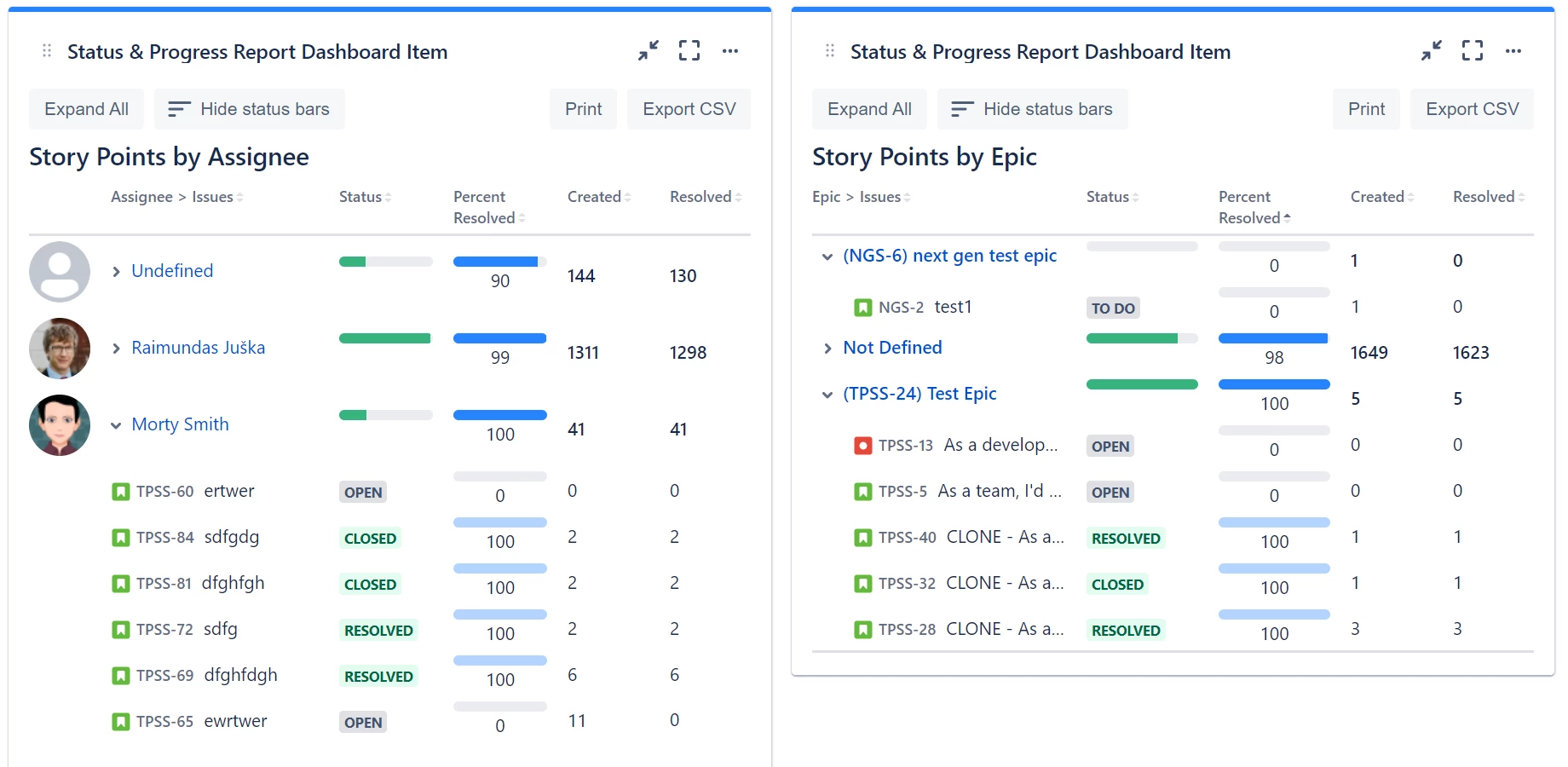 Overview dashboard gadget (general overview of project status) - top-left gadget

Breakdown dashboard gadgets (progress breakdown by Assignee, Project, Sprint, or Epic)
Estimation types
All dashboard gadgets support all 3 types of estimations:
issue count

story points

time tracking
The overview dashboard gadget shows all types if available.
Overview report
The overview dashboard gadget displays how many issues are resolved and in a certain status.
The overview dashboard gadget also shows overdue, due this week, high/higher priority, incidents, problems, bugs, flagged, blocked, and blocking issue counts and lists.
Breakdown gadget
The breakdown gadget displays the same information as the above Overview dashboard gadget, but this information is broken down by selected metric (e.g. assignee, project, sprint, or other).
Breakdown dashboard gadgets must be configured to use only one estimation type. In additional breakdown dashboard gadgets shows overdue counts.