Using Affinity/Relative Estimation for Jira
APP LAYOUT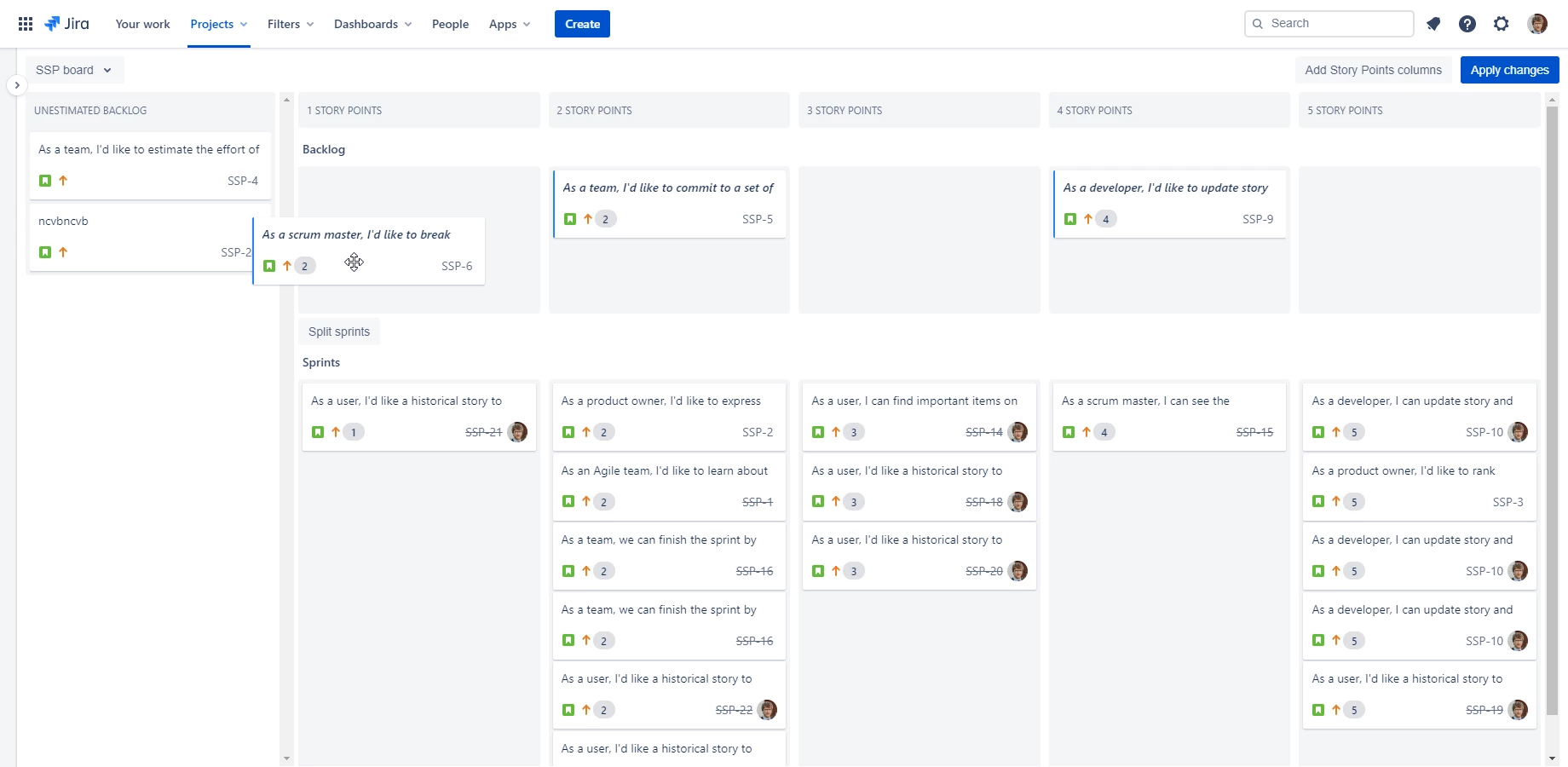 The app starts with a screen divided into two sections - an unestimated backlog column and swimlanes for estimated backlog and sprints with columns for each story point used. All story points used in all future, active and last 5 sprints are automatically added. A story points column can also be added by clicking the "Add Story Points columns" button.
BACKLOG AND SPRINT SWIMLANES
On the right, a separate swimlane for estimated backlog and sprint is displayed for a quick overview of estimated issues to set the estimation baseline.
Drag and drop unestimated issues next to estimated issues of similar sizing for a quick estimation.
APPLYING THE CHANGES
Once the estimation is complete, the changes can be reviewed and applied by clicking the "Apply changes" button.